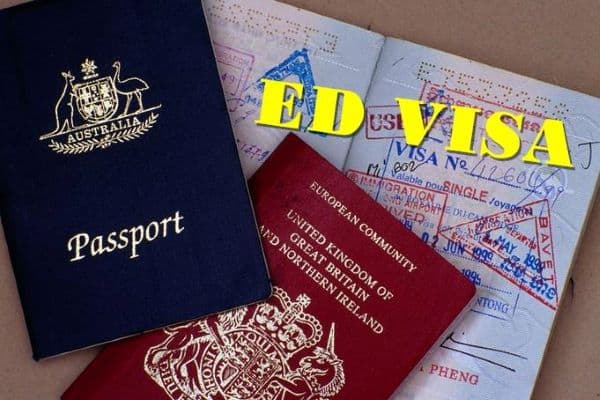 THAI LANGUAGE CENTER COURSE 1 YEAR ED VISA
CONVERT VISA INSIDE CHIANG MAI, THAILAND
1. **The person who holding these type visa: Non-ED, Non-O.Non-B
2. This course for foreigners who have a visa and are looking for a long-term visa to live in Thailand we can change from Non-ED, Non-O marriage visa, Non-B visa to Thai language course ED visa. Learning Thai Language Thursday-Friday/ 2 Hours/Day, 2 Days/week students can manage their class schedule both classroom and online learning. Flexible Classes. Total 1 year ED visa
3. Process (use time 30 days.)
This price includes fees at the immigration office for changing visa and 90 days reporting service. The staff will take approximately 30 days to process the documents to be sent to the school. After the staff has received the documents, it will be sent to the immigration office to change the visa. And the staff will appointment you to take a photo after that you will receive an ED visa.
4. Applicant's qualifications
Applicants must be foreigners aged 15 years and over.
Have a Non-immigrant visa.
All countries and nationalities can apply for this visa.
5. Requirement documents for sign up ED visa.
5.1 Passport
5.2 4 Photos with 4*6 Cm with Blue or white background.
5.3 Rental contract in Chiang Mai
5.4 TM.30
Price 55,000 Baht
Process about this visa 30 days. You can apply online by email first. Documents finish you come for take photo at Chiang Mai immigration.
You must come to Chiang Mai 2 times for take photo at immigration Chiang Mai and get stamp 6 months. 1 month before your visa expire. We will contact you for appointment you to come to take photo and get stamp for 6 more months at immigration office. Every 90 days sent passport to me for do 90 days report.
you come to Chiang Mai you plan stay 3 days First day submit documents to immigration. On the second day, take a photo at the Immigration Office. Third day go home.
 Foreigners must cancel their latest visa before applying for a new visa every time.* No visa overstay